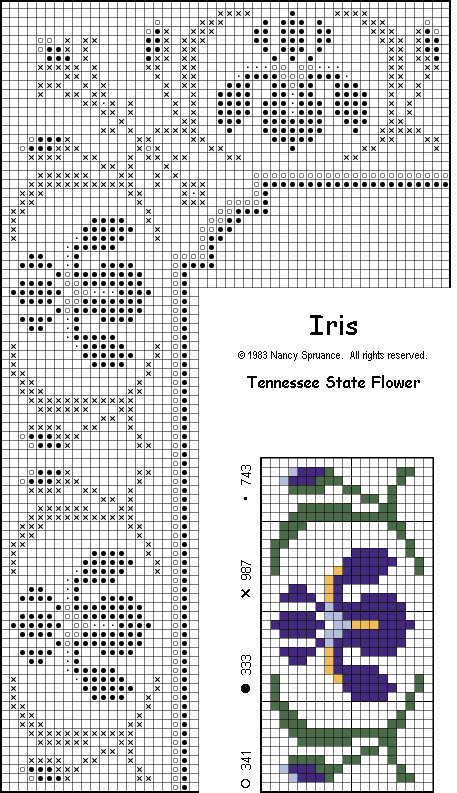 Color numbers listed are for DMC 6 strand embroidery floss and are suggestions only.
Stitch count for the motif only is 17 high.


---
This "Iris" border appeared previously in the "Knoxville Band Sampler", a design in a series of over twenty produced by members of the Knoxville TN Chapter EGA. For further information about their designs, send a long SASE to Chairman Museum House Committee, Knoxville Chapter EGA, P.O. Box 51073, Knoxville TN 37950-1073.



---
This design may be used freely for personal use. It may not be sold, kitted, or distributed in any way without permission from the copyright holder. For permission to reprint or otherwise distribute this design, please email
nancy@nspruance.com